Be A Vegetarian, Exercise Daily And Take Vitamins!
If I may quote Andrew Saul , "If I were to reduce all knowledge of medicine to one sentence, it would be: Be a vegetarian, exercise daily and take vitamins."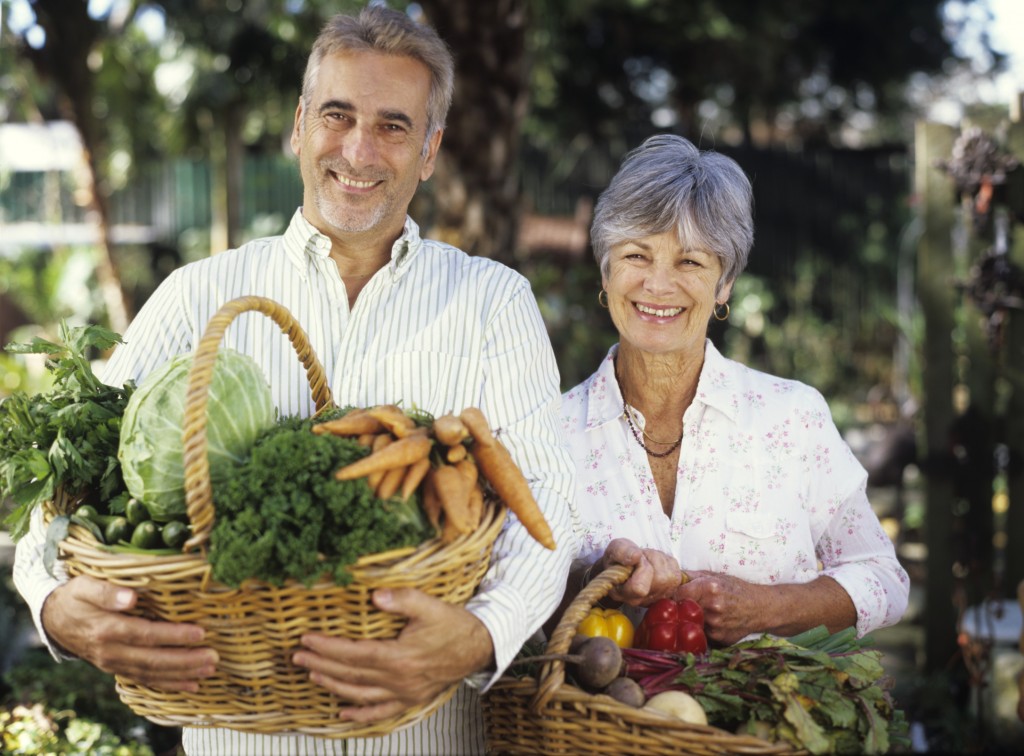 WOW! Sounds like he's telling us, an ounce of prevention is worth a pound of cure.
Let's go down the list for us average Joe's in the daily rat race ….
Be a vegetarian:
I cut out most of my sugar, salt, processed carbohydrates and processed dairy. I cut my beef and fried meats to 1 serving a week on average. Increased my salmon, chicken, green salads and almonds to pretty much a serving of each a day. I still drink one cup of black coffee a day, mostly before noon, but I have fresh fruit and/or berry smoothies(no ice-cream) every day of the week. I really lean towards organic alkaline or neutral foods.
Well, I'm still not a vegetarian, but it's a great start for me.
Exercise daily: For me, this one is easy. I love to go to the gym. More reps/set, with a circuit training flavour now. Very little rest between sets. Less is more, for where I'm at in this stage of my life.
Take Vitamins:
As a former competitive power lifter, bodybuilder, gym owner and personal trainer, I came to the realization, even with my daily 6000 to 9000 calorie/day intake, I was not getting an optimal mix of vitamins and minerals I needed to recover from my workouts.
During a research binge, I found evidence from a U of A research paper stating,
• 54% of off the shelf vitamin and mineral products failed a digestion simulation test.
• 40% of capsulated products tested, failed the very same test.
• 100% of time released, off the shelf, vitamin and mineral products tested, failed the same test.
This means, the off the shelf products are just passing through your system.
Buying the off the shelf products and testing them on myself, I found a higher occurrence of sniffles(symptom of over stressed immune system), tiredness, no energy and overall weakness.
I was introduced to a product called Fresh Start from a Canadian company called Nature's Peak. Now in all fairness, this is in a multi tab/capsule packet, because the doses I found to be effective, could not be packed into a single tablet.
From the first day I took the packet, I could feel the difference. This wasn't just a mega-dose for the sake of mega-dosing mix. They not only had a well planned out balance of vitamins and minerals, but also value added some of the most nutritionally beneficial foods on the planet. Bee Pollen, Aloe Vera, Alfalfa, Deodorized Garlic, Cabbage, Tomato, Spinach, Broccoli, Carrot, Parsley Leaf, Kale, Beet Leaf, Leek, Radish, Brussel Sprouts, and Cauliflower. Now, if that isn't a menu from the Garden of Eden, I don't know what is.
I liked the product so much, I bought the company. I'm sure you folks remember the Viktor Kiam and Remington Shaver commercial? The same thing happened to me. The product so incredibly impacted my health, I had to share it with the world.
REFERENCES(1)Andrew Saul is the author of the books, FIRE YOUR DOCTOR! How to be Independently Healthy and, DOCTOR YOURSELF: Natural Healing that Works
(2)Investigation of vitamin and mineral tablets and capsules on the Canadian market: Raimar Löbenberg, Wayne Steinke, Faculty of Pharmacy, University of Alberta, Edmonton, Alberta, Canada.
Tags: anti-aging, energy, health, health and wellness, healthy, immune system, minerals, multivitamin, natural vitamins, stress, supplements, vitamin, vitamin deficiency, vitamins, wellness