Out Smart Old
First and foremost, to out smart old, start where ever you are, with whatever you can do.  Here's an easy 12 step program, that will jump start your efforts.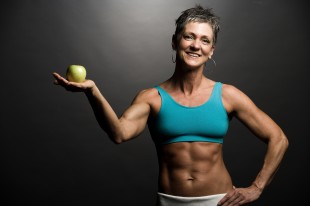 1. Don't smoke. Period. Come on people, it's 2010, if I have to expand on this subject, then WAKE UP!
2. Cut out all processed sugars. Including your modified corn starches. Drop all pop or sodas. Even those fake health drinks with a ton of sugar, or worse aspartame. Sugar suppresses your immune system. Unless of course you like having sniffles, coughing and no energy.
3. Cut out all processed salts. Heart attacks are notvery youthful.
4. Cut out processed saturated and polyunsaturated fats. Get reacquainted with pasture-fed butter, lard, tallow products, and other traditional saturated fats like coconut oil.
5. Cut down on processed dairy. Pasteurisation kills the bacteria and enzymes that help to digest milk in its whole form. Raw milk is live, pasteurised is dead.
6. Cut down on red meats. Choose Pacific salmon and  free range chicken. They help smooth wrinkles and energize your brains, isn't that perfect?
7. Try for 50% raw food in your diet. Green leafy vegetables, raw nuts and almonds, organic raw vegetables, fruit and berries, sprouted grains and legumes.
8. Cut down on coffee. Keep a bottle of water within reach at all times. I catch people looking at my water all the time.
9. Take a great multi-vitamin & mineral packet daily. One that will give you the vitamins and minerals that used to be in our foods. Our foods have been so depleted by mass/over farming, genetic engineering and processing, you cannot get the nutrients you need, to outsmart old, from food alone anymore. Studies show, most supermarket discount one-a-day vitamin & mineral tablets cannot even be digested. Penny a day but you cannot digest it, giving no health benefits at all. Or dollar a day but you can see the results and actually feel it working. You tell me.
10. Exercise. Work your heart. Blood flow to the skin, the brain and the digestive system, are healthy, youthful body attributes. Do weight training at least twice a week. Strong muscles lead to strong bones, which don't break as easily. Broken hips make you feel old. Strong muscles give you independence to do simple things like open jars and go out on dates. Balance. Balance deteriorates with age. Yoga, dancing or walking is great neuromuscular exercise. In other words it keeps the body and brain in touch.
11. Think. Use your brain to learn, do crossword puzzles, math problems, problem solving video games, or simply read stimulating material. Use it, or lose it. Older adults who are regularly stimulating their brains are less prone to mental deterioration.
12. Laugh! Laugh often, long and loud. People have put their cancer in remission with laughter. Incredible, powerful stuff. Caution, a side effect of laughing a lot, people will want to be around you. Everyone wants to have a good time. You don't stop laughing because you grow old; You grow old because you stop laughing.– Benjamin Franklin
Tags: anti-aging, energy, health, health and wellness, healthy, immune system, minerals, multivitamin, natural vitamins, stress, supplements, vitamin, vitamin deficiency, vitamins, wellness