Why Are They Called Discount Vitamin & Minerals?
Discount vitamin and minerals are everywhere. Just stop by any drugstore, supermarket or search the web, and you'll be overwhelmed with claims of being the cheapest, the best etc.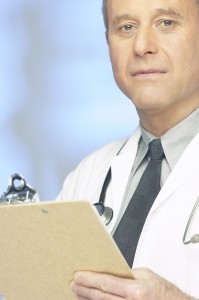 Is the price low because cheap, inferior ingredients are used?
There can be huge differences in the quality and costs of individual ingredients. Since your health is at stake, #1 priority should be given to quality, since the final product is only as good as the ingredients. For example, most beta-carotene used in supplements is synthetic and contains only about 3% beta-carotene at a cost of about $60/kg. However, a much more effective, higher potency, natural, 98% beta-carotene, costs about $2,800/kg. Furthermore, the more effective, natural form of Vitamin E, d-alpha tocopheryl succinate, costs more than the synthetic version, dl-alpha tocopheryl.
Are potencies listed actually contained in the product?
Look for a product with a Potency Guarantee from an  independent laboratory because some labels are not clear if the potency is for single or multi dose.
How do you know that what you're paying for is actually effective?
High-volume discount manufacturers can cut costs by shortening the mixing time and by mixing at higher speeds. This can mean that the product must be tableted harder, which can result in a vitamin that will be more difficult to dissolve and may pass right through your system.
Further evidence states:
54% of off the shelf discount vitamin and mineral products failed a digestion simulation test.
40% of capsulated products tested, failed the very same test.
100% of time released, off the shelf, vitamin and mineral products tested, failed the same test.
(Source:Investigation of vitamin and mineral tablets and capsules on the Canadian market: Raimar Löbenberg, Wayne Steinke, Faculty of Pharmacy, University of Alberta, Canada)
Does the product comes with a money-back guarantee?
You should always be able to get your money back if you are not 100% completely satisfied.
Purchasing a discount vitamin & mineral product is not the same as buying cheap socks. It's about the quality of the nutrients that'll be going into your body. You defiantly get what you pay for, and there are dozens of discount one-a-day vitamins. However, taking a one-a-day multivitamin is a complete waste of money, because it's impossible to fit the necessary vitamins and minerals needed, for a quality supplement, in a single tablet or capsule. Most will not include other beneficial nutrients, that provide documented health benefits. These kinds of discount vitamin & mineral products, tend to use high quantities of cheaper ingredients, which can lead to an unhealthy, imbalance of nutrients. In the case of nutrients, balance is the key.
Are there manufacturers that design and make supplements that provide high quality at very reasonable prices?
Yes. For example, in Canada, you have to pass stringent Health Canada, Natural Health Products Regulations to receive a NPN (Natural Product Number) or the product cannot be distributed for consumer consumption. In the USA, the FDA overlooks the natural health industry much the same as the food industry. Look for these numbers and pass on any products that don't include them.
What is a reasonable price?
Penny a day but you cannot digest it, giving no health benefits at all. Or Dollar a day but you can see the results and actually feel it working. You tell me.
Taking a quality  vitamin & mineral supplement, should be about better health and energy, freedom from illness, improved immune system and slowing the aging process.
Tags: anti-aging, energy, health, health and wellness, healthy, immune system, minerals, multivitamin, natural vitamins, stress, supplements, vitamin, vitamin deficiency, vitamins, wellness