You Think Your Diet Is Okay?
Join me for a quick look at the state of our food supply.
• Raw food is harvested before it is ripe (green harvesting).
• The soil we grow them in, has become increasingly depleted of some essential minerals.
• Pesticides and herbicide residues
• Bioengineering for ease of harvesting and processing (quantity not quality)
• Chemical additives and preservatives for ease of storage, distribution, and transportation
• Processing and reheating in the home(killing all the essential live enzymes we so desperately need).
Research has confirmed – a great percentage of today's fruits and vegetables are significantly depleted of essential nutrients.
Example: Amounts of Vitamin C in 100 g of Spinach over 4 decades
• 1950 = 150 mg
• 1963 = 100 mg
• 1982 = 063 mg
• 1994 = 013 mg
(Source: Japan standardized Ingredients List)
So how does your well-balanced diet, with the largest majority of your calories coming from raw vegetables and fruits, stack up now?
It's not rocket science that all that "good food", will still not be supplying you with enough vitamins, minerals, amino acids, enzymes, antioxidants etc. This is an obvious and incredibly serious problem. Add in the toxins, high levels of saturated fat in any vitamin-less/fiber-less, over-cooked, processed junk/fast foods you do consume, how is it any surprise at the state of health people are in.
Here's 2 more disturbing statistics:
• 1 in every 3 Americans will develop cancer and the number of diagnosed cases is rising every year! 6 out of every 10 of these cases will die within 5 years!
• More than 4000 people a day have a heart attack in the U.S.A. alone, 50% of them will be fatal!
Okay okay, enough with the negative news. Where do we go from here?
Let's start with a positive statistic: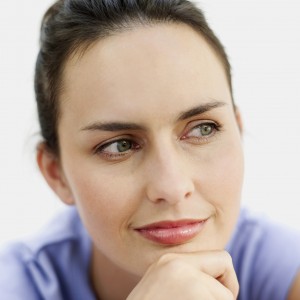 • Over 70% of cardiologists take supplements to help prevent heart disease, but their patients do not. (American Journal of Cardiology).
Interesting, what do these cardiologists know, that their patients do not?
After more than 50 years, leading medical journals state, that nutritional supplementation is necessary, in spite of some "authorities" suggesting, that it is still possible to obtain all essential nutrients from a standard western diet.
Even the ultra conservative, American Medical Association, who for the last 40 years, denied the necessity of supplementation, has now recommended in their journal (JAMA), that we take a daily nutritional supplement.
We can conclude:
• Most people do not consume enough nutrients by diet alone
• Inadequate intake of vitamins, minerals, enzymes, essential fatty acids, antioxidants and amino acids is linked to chronic disease including coronary heart disease, cancer and osteoporosis.
• Nutritional supplements, in sufficient and adequate amounts, do reduce risks of chronic disease, improve quality of life and increase longevity.
If you're serious about your health (and you obviously are because you've read through to the end of this article), make the changes necessary, to get the basics right. Complement your nutritional program with a market leading, balanced, multi nutrient nutritional supplement .
Tags: anti-aging, discount vitamins, energy, health, health and wellness, healthy, immune system, liquid vitamins, minerals, multivitamin, natural vitamins, stress, supplements, vitamin deficiency, vitamins, vitamins and minerals, wellness